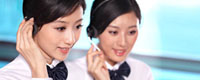 Name: bob zhang
Tel: 0086-574-27882486
E-mail: sales8@chinamachineryparts.com
Add: No. 599 Jiangnan Rd, High Tech Distric,Ningbo,China
Skype: grandasales
WeChat: 008615968969325
whatsapp: 008615968969325
QQ: 1351376193




Company Profile
Ningbo New Kanzo Electrical Co., Ltd is a professional supplier for cutting tools and cutting machine: saw blades, band saw, cast machined metal components for 15 years. We have a wide variety of materials, for example, carbon steel, low and high alloy steel, stainless steel, aluminum, copper, ductile cast iron etc.,which are widespread used in construction machinery, Automobile electricity Industry, petroleum, agricultural and medical machinery and so on.



In 2006, KANZO company established its branch producing circular saw blades, band saw blade (bimetal+carbide) for metal and wood working area. The circular saw blades are supplied in high speed steel of M2 (DIN 1.3343),cobalt-alloyed steel M35(DIN 1.3243), carbide tipped alloy steel etc. Diameters vary from 20 to 600 mm in various thickness, tooth forms and number. Beside PVD (physical Vapour Deposition) coating, we can provide these coatings: TiN (Titanium Nitride,TiCN (Titanium Carbon Nitride) , and TiALN (Titanium Aluminium Nitride).


At present, We have more than 300 workers and with complete advanced equipment and test machine. Our factory with ISO9001 and ISO/TS16949 certified to keep supplying high quality components. Our products export to worldwide, for example Germany, USA, Canada, South America, Middle east and so on.